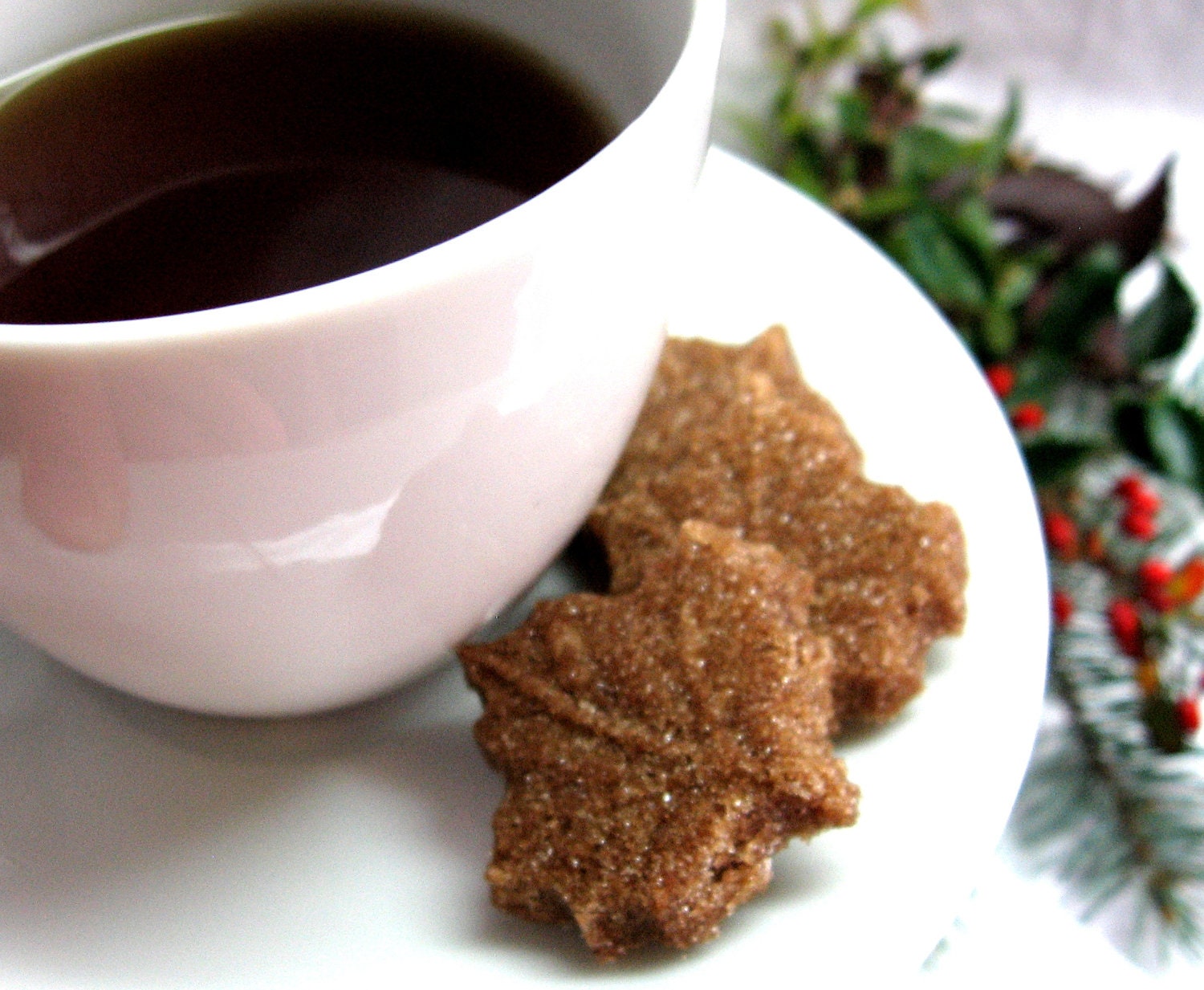 I'm SO excited to introduce you all to
Wishing Well Art and Gifts
! Every item made and shipped by Wishing Well, is done so with the greatest care. You might be asking yourself what is in that yummy looking photo above. Well, it's hand made
Maple Cinnamon Flavored Maple Leaves
! These cinnamon spiced sugar cubes are amazing to use in about anything. They spice up your coffee, tea, or cocoa or they're great in oatmeal, or just about anything you can think of. The cinnamon spiced sugar is a wonderful compliment to the foods and drinks of fall & winter. There's just something about cinnamon and spice that leaves me with a warm, homey, content feeling.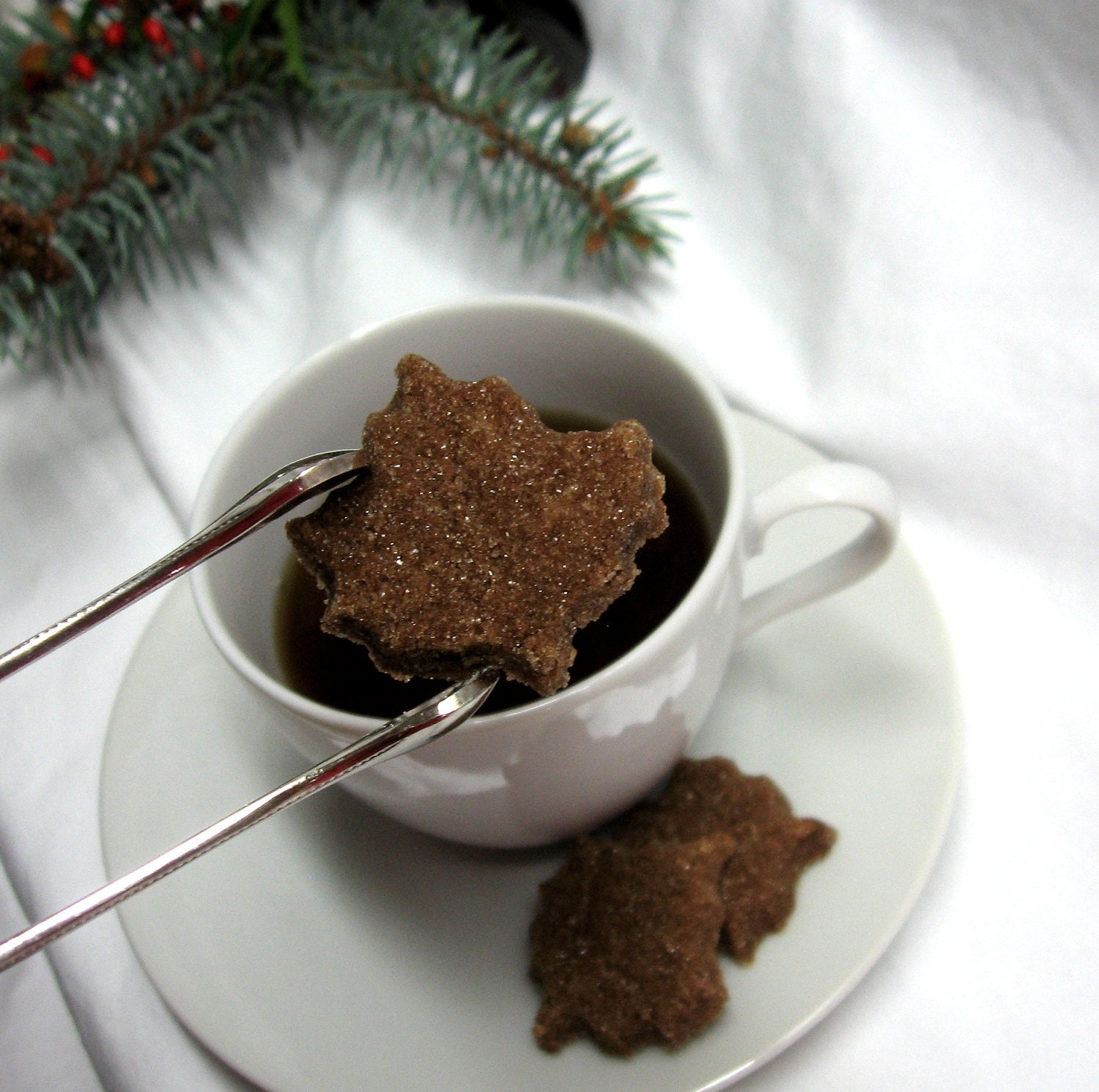 As adorable and yummy as these are, you'll be happy to know that when you order this item, you receive 3 dozen
Maple Cinnamon Flavored Maple Leaves
and each leave contains almost 2 teaspoons of spiced sugar. These, along with all of the other adorable, decorative sugar cubes that
Wishing Well
makes, bring a touch of elegance to your special events, holiday get-togethers, receptions, showers, dinner gatherings, etc. as well as using them at home just to treat yourself. I'm absolutely in love with her
Christmas Tree Shaped Sugar Cubes with Edible Glitter Stars
! These are less messy then using traditional sugar packets, and would make a darling addition to a company Christmas Party, or holiday dinner! Even after the sugar dissolves into your liquid, you still have the adorable little stars floating in your drink for awhile! Just take a look below at how
cute
these little trees are!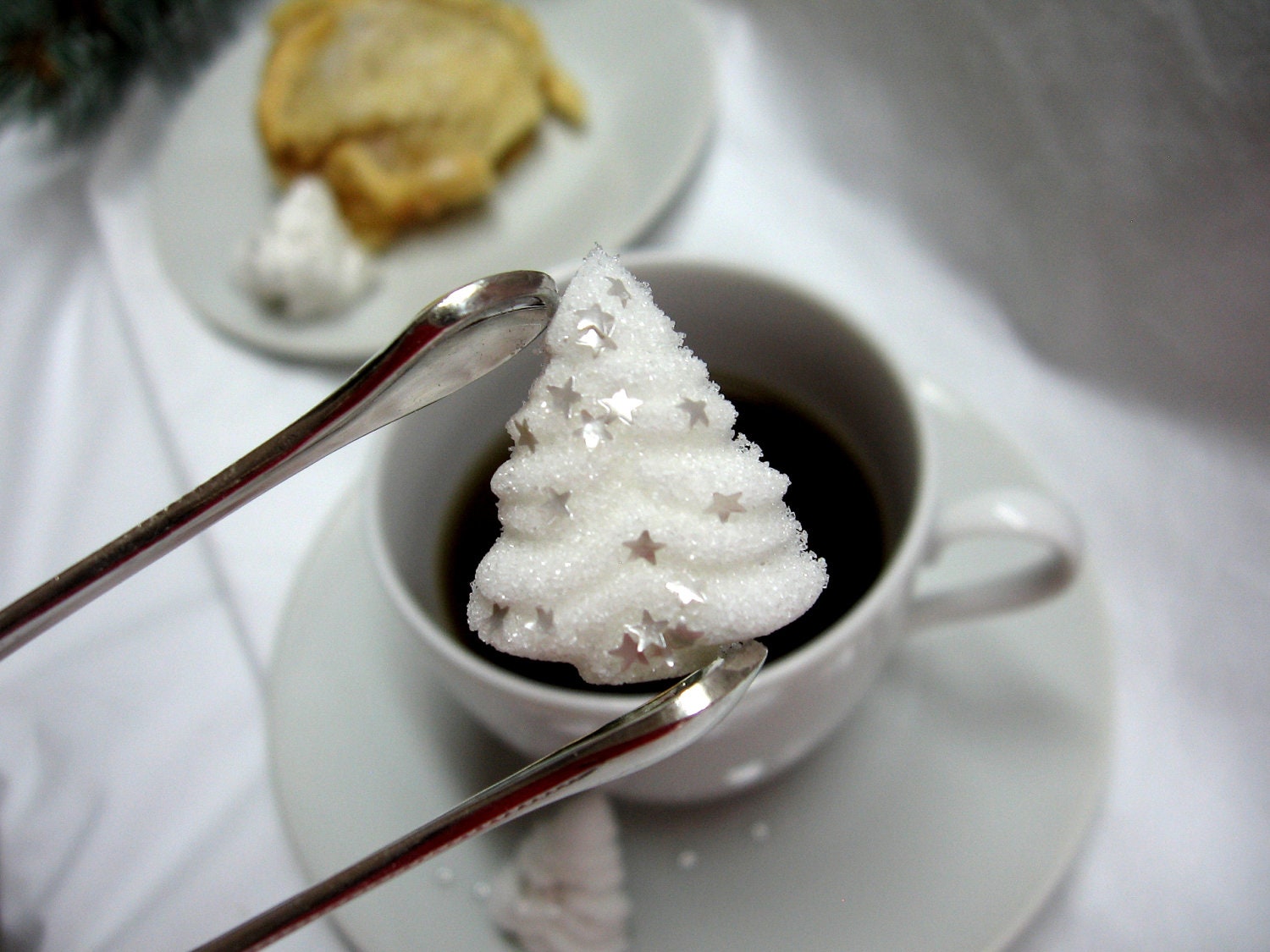 In addition to her
Etsy Shop
, Alisa also has a facebook page that you'll find by clicking
HERE
. I'm super excited about this review, because Alisa lives just outside of the small little village that I live in. Better then that? She used to be my sister-in-law! She's the Aunt of my oldest two kids, Nikki and Cody. Alisa and I met in kindergarten, so we've known each other for years. She, as well as her parents who were top businessmen in our area, are just stand up people. I can personally assure you that her word
and
her work is golden. She only uses top quality ingredients, and puts her all into anything that she does!
I'm proud to have known Alisa, and I'm super stoked to introduce her work to all of you! I'd be so happy if you guys would take a few minutes to check out her Etsy Shop, and her facebook page. She's new to the facebook world of "pages" so please, let's show her some love by "liking" her facebook page and sharing it through your social media sites too! Help support a hard working, small self-started, mom who's making a big name for herself! Thank you Alisa, for joining us on this Gift Guide and Giveaway! Also, Alisa has another "gift" for every one too. -In addition to supplying the prize of $25 to spend in her shop, Alisa also wanted to something special for our military families so she's offering a 15% discount on all orders through January 1, 2013 with the coupon code of: MILITARY2012.